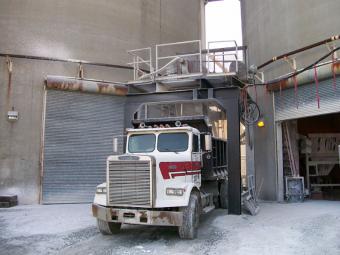 Utter technicians utilize long-standing methods and new advances in achieving efficient dewatering of pond effluent. In addition to dewatering achieved by natural settling of solids, our operations include:
Dredging from outlet ponds to secondary ponds
Enveloping slurries in giant "weep" bags to speed dewatering
Stabilization and disposal of dewatered material
MANAGING POND CYCLES
Moving effluent material through dewatering stages in a timely manner helps a power plant maintain its process equilibrium and its EPA compliance. Utter technicians are expert at moving material through the dewatering process, even when ponding space is limited. We own and operate specialized equipment, such as "long-arm" backhoes with 53 foot reach to efficient remove dewatered pond waste.
Our pond control teams:
Build earthen berms that subdivide ponds for more efficient use
Design weirs to extract water for treatment and recycling
Install high-volume pumps for moving slurries along the dewatering process
Perform soundings to measure pond dewatering efficiency